Deepika Padukone, the style icon has been giving us some major fashion goals over the years. She is one of the exceptional actresses and models of this era and I am amazed that how beautifully she carries every single look—from bold to traditional, street style to party attires! She knows how to carry and awww her fans.
Let's have a look what wardrobe lessons Deepika has in store for all of us and what we need to do to make our wardrobe outshine.
You can never go wrong with black:
This is we all know that black can never go wrong for any occasion. But Deepika is the living embodiment of pulling black so elegantly. She has proved many times that this classic color is simply fail-proof investment. Her 2019 Star Screen Awards look in all black from Anamika Khanna was a stunner.
Look at this simple yet elegant all black—from glasses to shoes! It really wonders me that how sophistically she has pulled all black attire at night, raising no eyebrows and simple appreciation!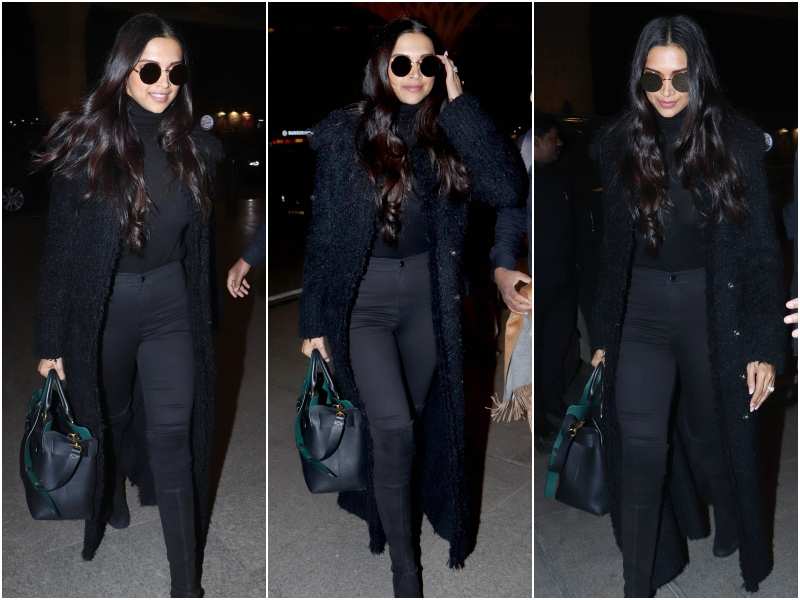 Well, how much I have been able to understood Deepika's style statement, I think she loves layering. She knows exactly how to pair different pieces for one outfit. She chooses layers especially when she is travelling. She chooses oversized denim jackets or acid wash denim.
She also loves pairing jewelry. Look at her wearing two chunky chains and a stoned pendant and how elegantly she paired that with black shirt.
Although it seems like that Deepika's personal style is more of classic but I think this has never stopped her from trying bolder trends. Look at this picture below and see her carrying this "Highlighter Green". This neon color from head to toe at Cannes 2019 speaks that she is not afraid of trying something bold even for such an auspicious occasion.
She was also seen wearing the all green tracksuit on the airport. But she toned the color down with white tank top and sneakers.
We need to have something that bold for our wardrobe ladies!
I don't think that any Indian woman's wardrobe is complete without having a handloom sari for festive occasions. The same is for Deepika. To embrace her classic side of personality, she has worn many handloom saris on weddings and many other festive occasions. She even wore one on a red carpet, which shows that how deep in love she is with the classic handloom saris.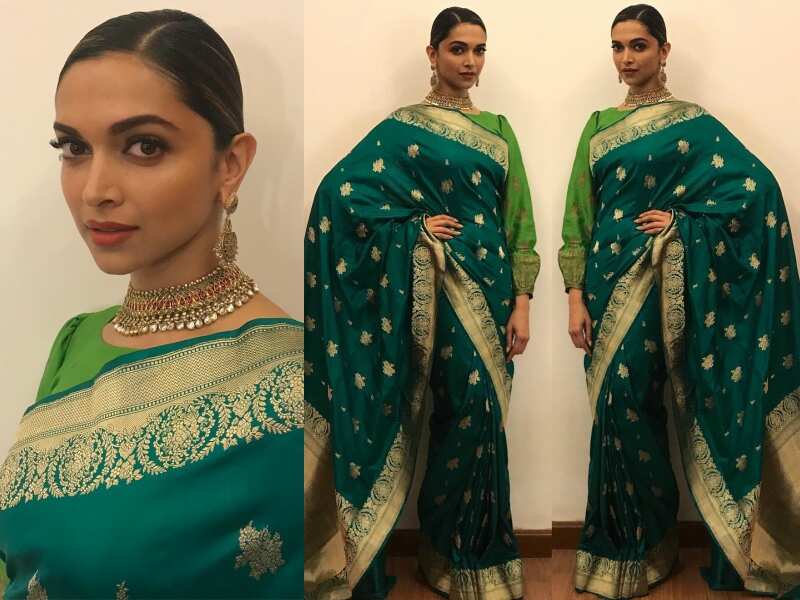 I think Deepika has given us some major fashion advice through her wardrobe over the years. The key lessons which I like to follow from Deepika are
Always have black in your wardrobe if you are confuse about your outfit
Go bold or go home (where you want to outshine)
Add classic saris for festive occasions
Experiment with new age bold colors
Layer your jackets, necklaces to add more to your outfit